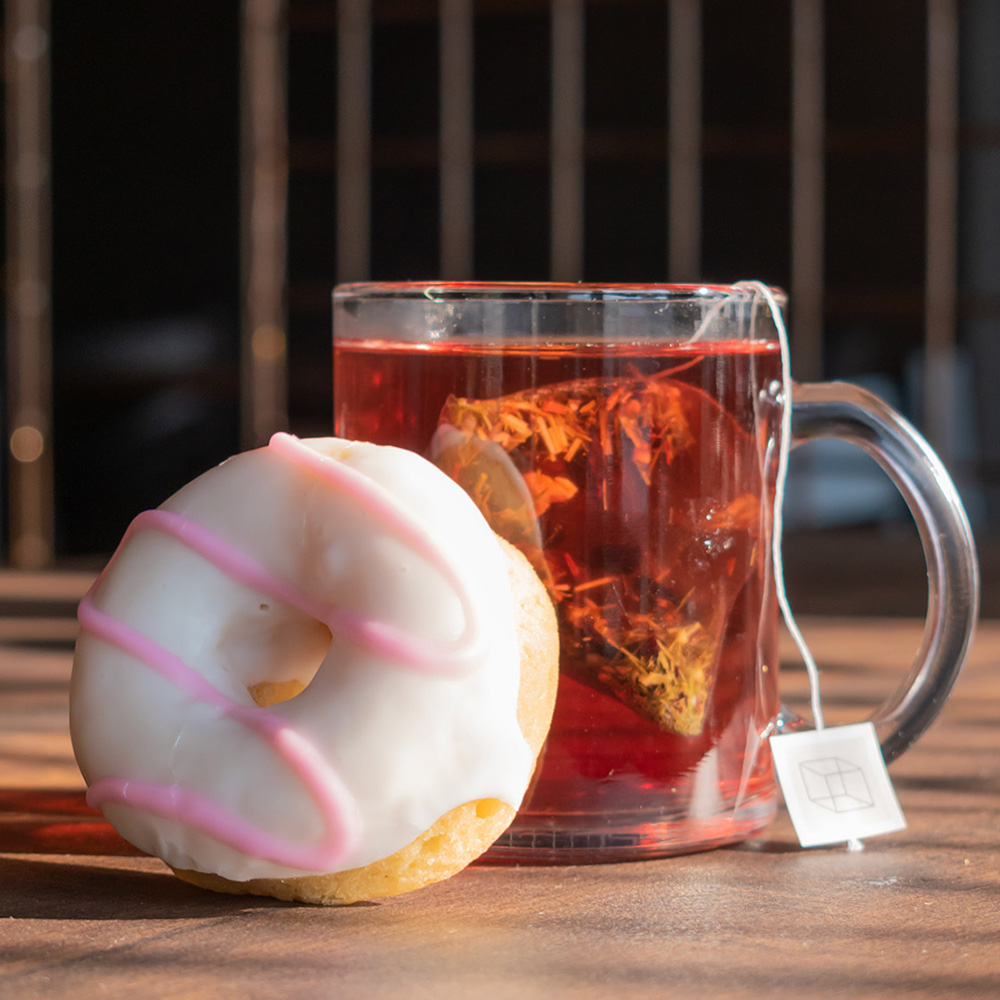 Explorado's Tea Collection: From the serene valleys of green tea estates to the vibrant melodies of our herbal blends, embark on a flavorful journey with our premium teas. A sip of tradition, a moment of tranquility.
Available either HOT or ICED
Tea Options:
Jasmine Green, Earl Grey (Black), English Breakfast (Black), Turmeric Tonic (Herbal), King Crimson (Herbal)
Add Milk:
Whole, Skim, Oat, Almond, Half & Half, Heavy Cream
No Extra Charge for Alternative Milk
Sweetener Options:
Vanilla, Chocolate, Caramel, Chai Spice, Sugar-Free Vanilla, Sugar-Free Chocolate, Sugar-Free Caramel, Honey, Brown Sugar, Lavender
About Tea
Journey through the delightful tapestry of flavors and aromas with our carefully curated tea collection at Explorado Market:
Jasmine Green: A fragrant blend that dances between the fresh notes of green tea and the floral elegance of jasmine petals. It's a sip of serenity, capturing the essence of springtime in every cup.
Earl Grey (Black): A classic with a rich blend of black tea infused with the citrusy charm of bergamot. A tea that's both invigorating and comforting.
English Breakfast (Black): The time-honored favorite, robust and full-bodied, capturing the traditional essence of a hearty morning brew.
Turmeric Tonic (Herbal): A symphony of health and flavor, this herbal blend combines the powerful benefits of turmeric with a mix of spices, offering a warm, golden touch to your day.
King Crimson (Herbal): Dive into a deep red hue with this invigorating herbal blend. Perfectly caffeine-free, it's a royal treat for your taste buds and a soothing elixir for the soul.
Whether you're seeking solace after a long day or looking for a refreshing start, our tea selection promises a premium experience. Crafted with love and sourced from the finest estates, each brew tells a story, awaiting your discovery.