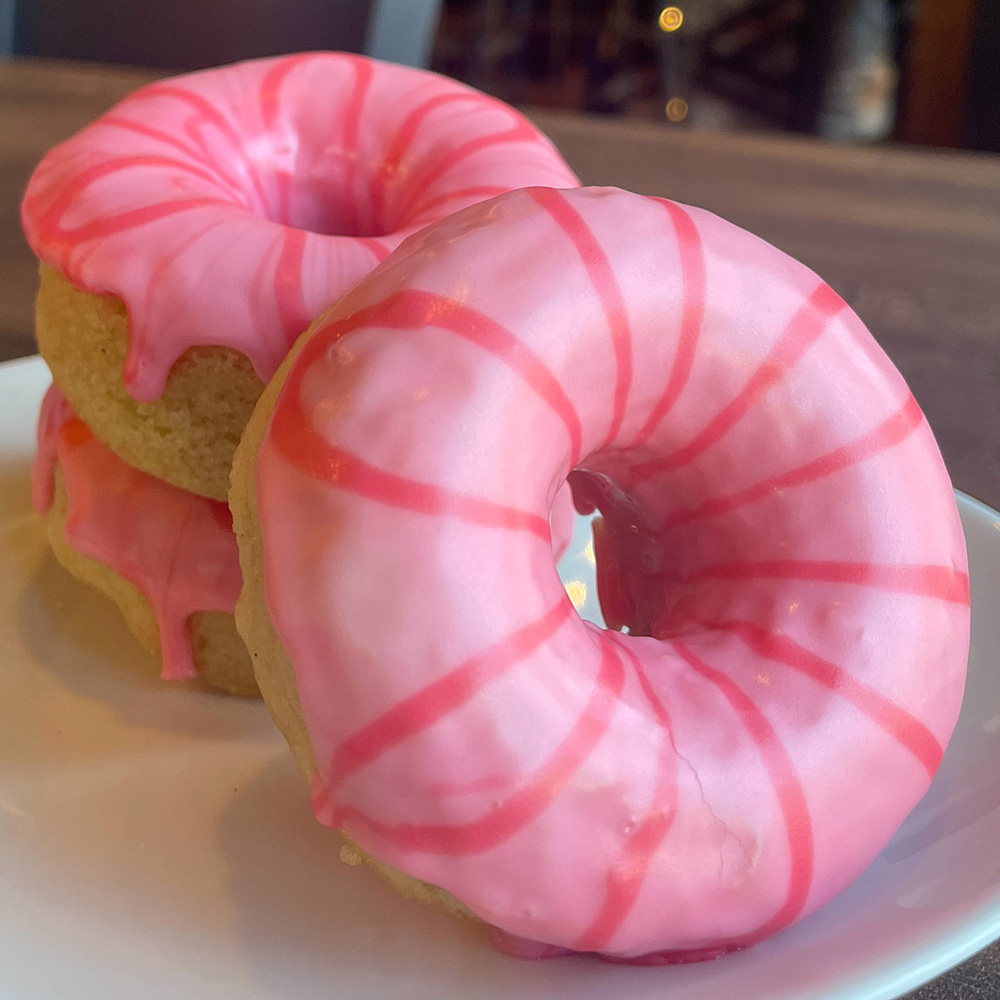 Our delectable donuts are crafted with utmost care and without any gluten-containing ingredients. Enjoy the same texture, sweet flavors, and mouthwatering glazes that you love, now available in a gluten-free option. Savor every bite without compromising on taste. Our gluten-free donuts are a delicious treat for everyone, whether you have dietary restrictions or simply appreciate a healthier choice.
Looking for Sugar-Free Donuts?
Every option at Explorado Market contains absolutely NO gluten, seed oils, carrageenan, peanuts, or soy.
---
This menu item matches these categories:
---
Flavor Options:
Vanilla Cake Donuts (all dairy-free) with the following glaze options: Chocolate, Vanilla, Lemon, Maple, Strawberry, Matcha, Espresso, Orange Creamsicle, Blueberry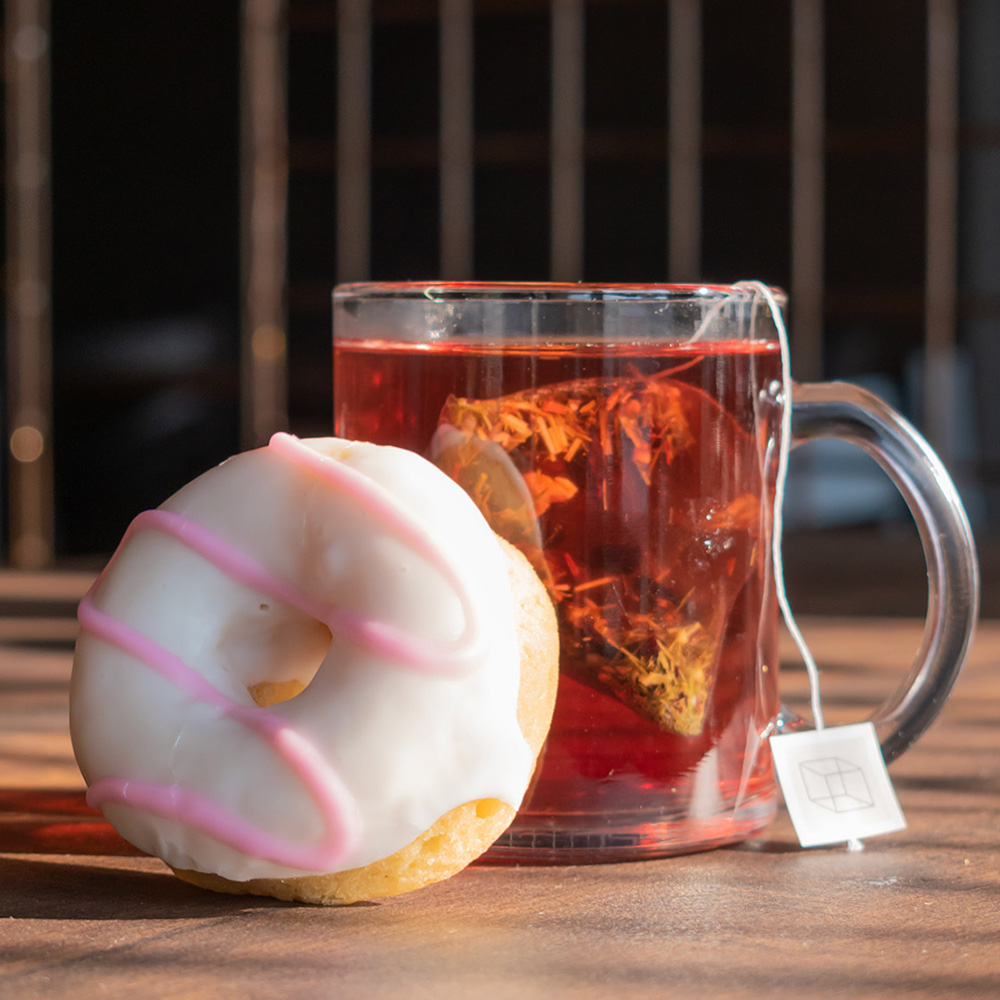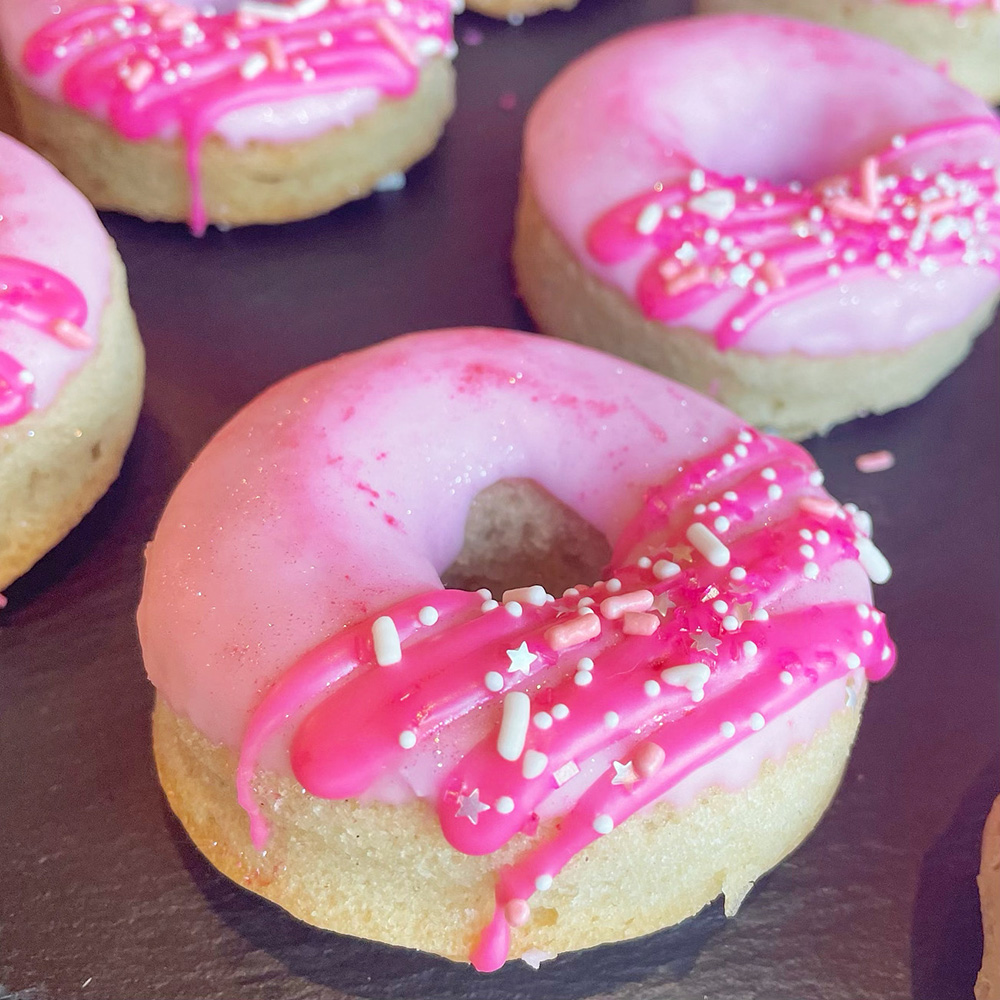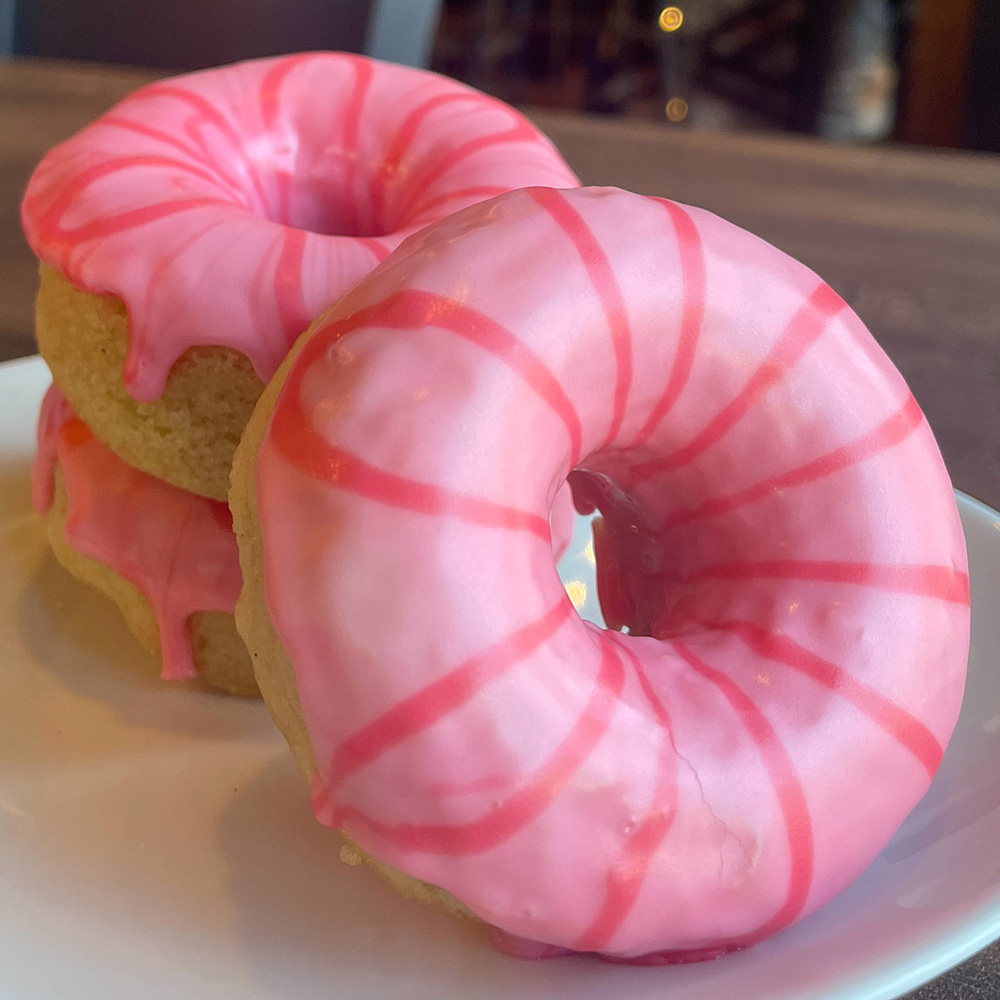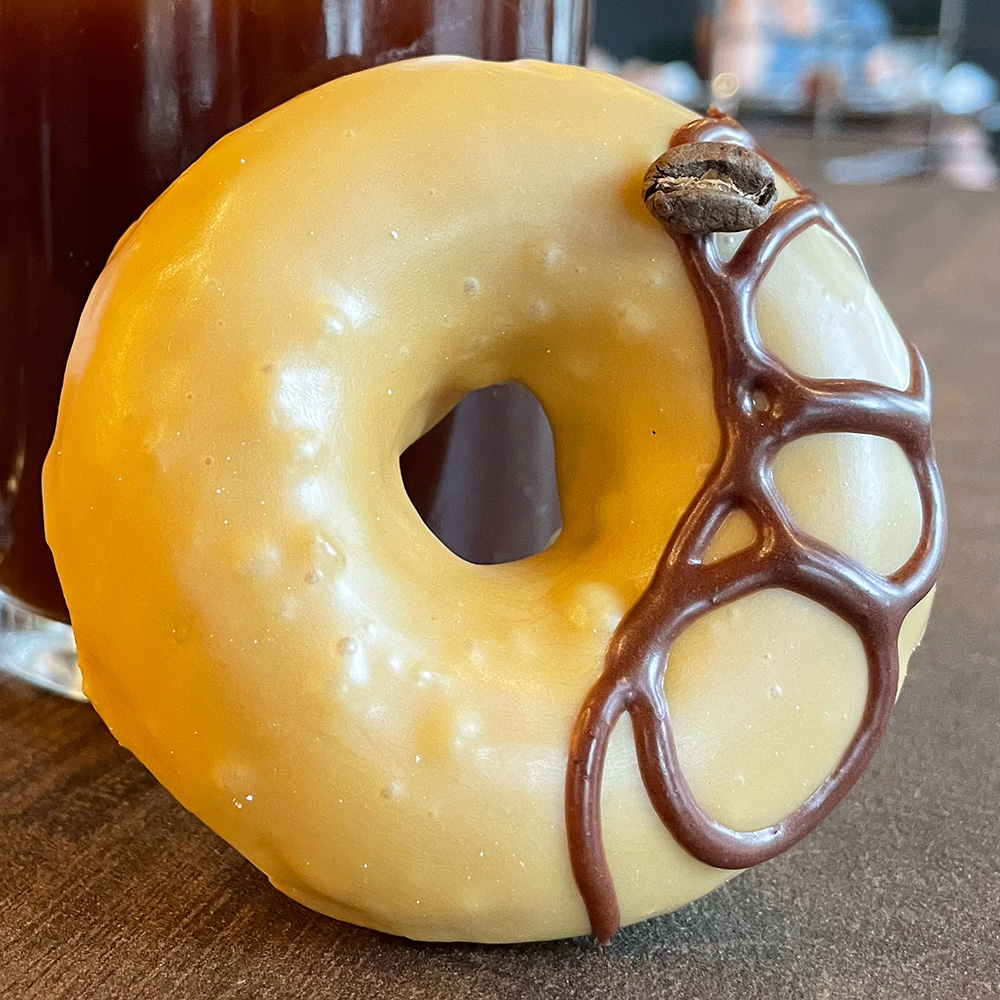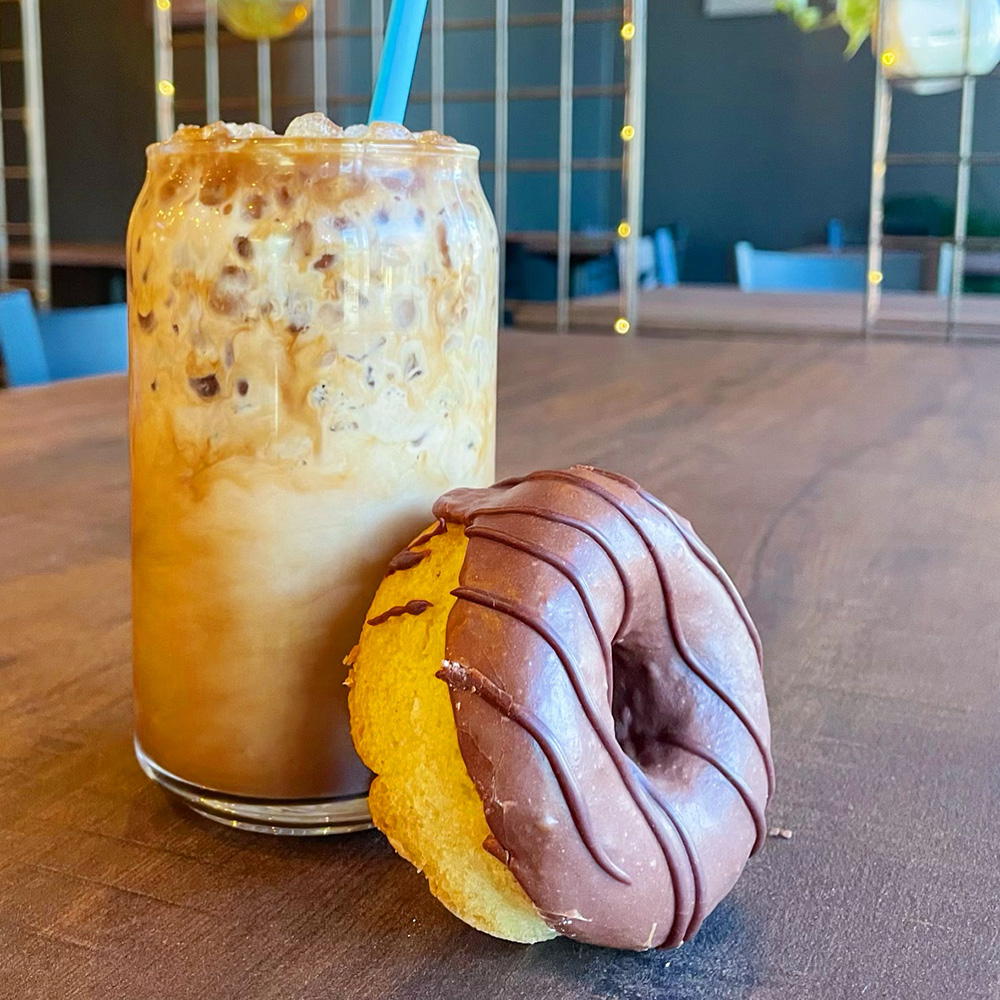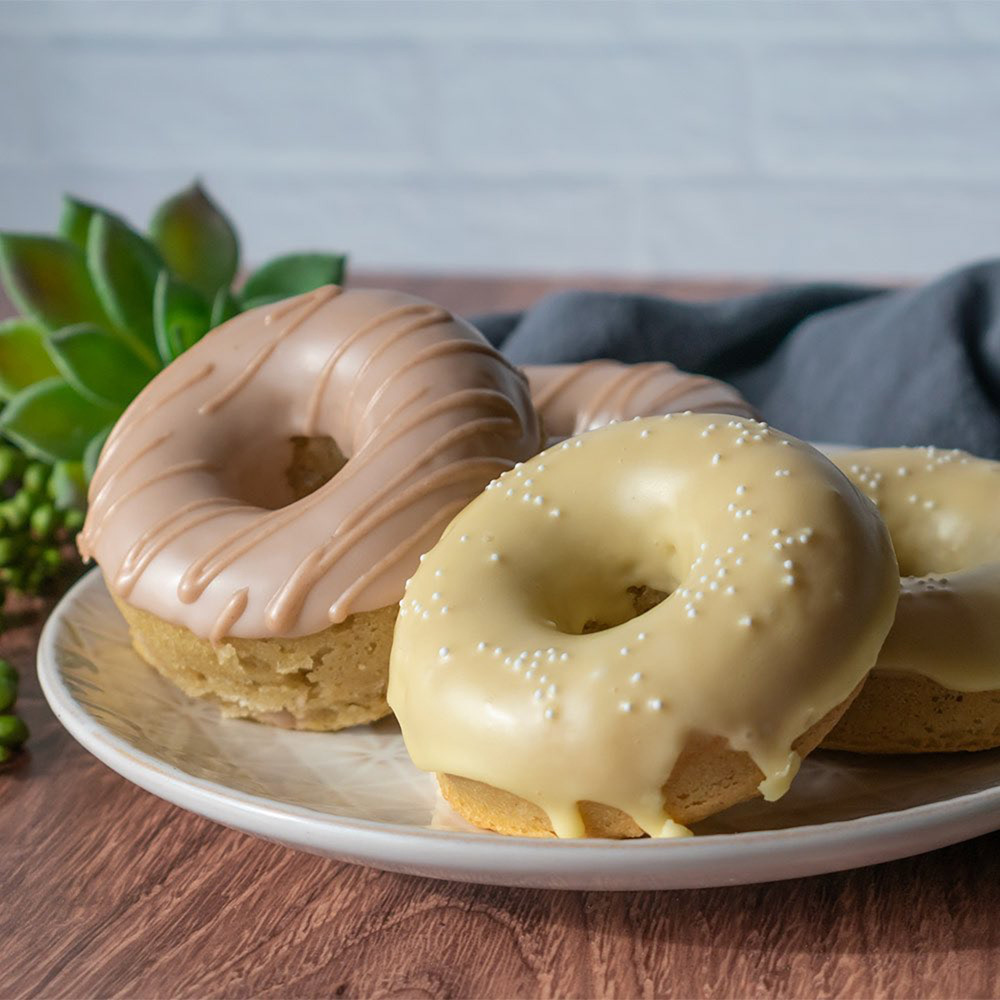 Ingredients in the Donuts
The Donut: Cane Sugar, Avocado Oil, Eggs, Water, Coconut Milk, White Rice Flour, Brown Rice Flour, Potato Starch, Sorghum Flour, Tapioca Starch, Apple Cider Vinegar, Vanilla Extract, Baking Powder, Redmond Salt, Xanthan Gum; GLAZE (cane sugar, water)
FLAVOR ADD-INS: Vanilla (vanilla bean paste), Chocolate (natural cocoa powder), Lemon (lemon juice), Maple (maple syrup, pure maple extract), Strawberry (strawberry flavoring), Blueberry (blueberry flavoring), Orange Creamsicle (orange flavoring), Espresso (Sweet Bloom espresso), Matcha (culinary grade matcha)
About Our Donuts
Indulge in the scrumptious world of gluten-free donuts, a delightful treat that caters to dietary preferences without compromising on flavor. The popularity of gluten-free options, including donuts, has been on the rise due to the increasing awareness of gluten sensitivities, celiac disease, and the desire for healthier alternatives.
Gluten-free donuts are specifically crafted to be free from gluten, a protein found in wheat, barley, and rye. By using alternative flours such as rice, almond, or coconut flour, these donuts offer a delicious and safe option for those with gluten sensitivities or celiac disease.
The benefits of gluten-free options extend beyond dietary restrictions. Some people also choose a gluten-free lifestyle as part of their pursuit of overall health and well-being. Gluten-free diets have been reported to alleviate digestive issues, boost energy levels, and promote better nutrient absorption.
At our café, we take pride in our selection of gluten-free donuts. Our talented bakers have perfected recipes that capture the irresistible taste and texture of traditional donuts while being free from gluten. Whether you have specific dietary needs or simply enjoy exploring delicious alternatives, our gluten-free donuts provide a delectable option for everyone to enjoy. Join us and experience the joy of gluten-free indulgence without compromising on taste or quality.