Our gluten-free cake slices are delicious indulgences crafted to cater to your gluten-free lifestyle or dietary needs. Made with premium gluten-free ingredients, these cake slices offer the traditional sweetness and moistness you crave, without the gluten. Enjoy the familiar comfort of a slice of cake, knowing it aligns with your health and wellness goals.
Every option at Explorado Market contains absolutely NO gluten, seed oils, carrageenan, peanuts, or soy.
---
This menu item matches these categories:
---
Flavor Options:
Carrot, Red Velvet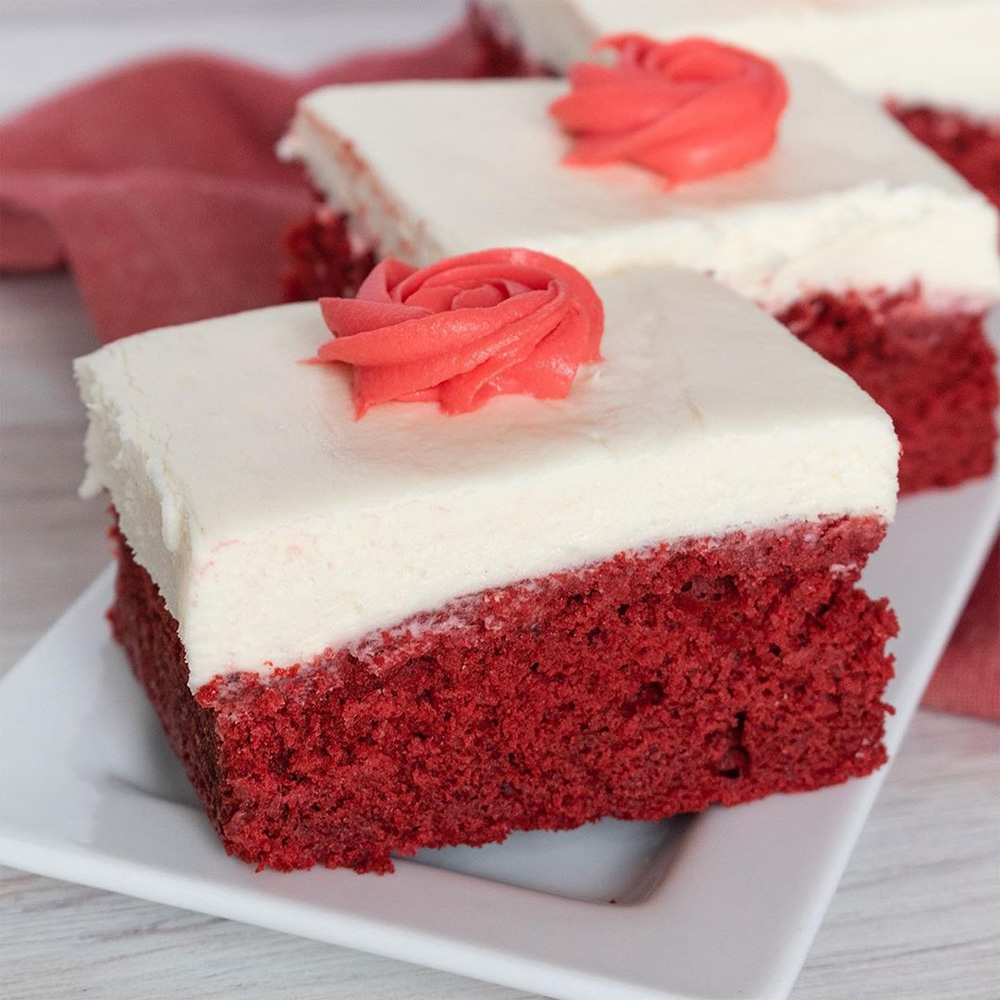 Ingredients in the Cake Slices
CARROT: Cane Sugar, Pineapple, Butter, Eggs, Carrots, Pecans, White Rice Flour, Brown Rice Flour, Potato Starch, Sorghum Flour, Tapioca Starch, Baking Soda, Carrot Cake Spice [ceylon cinnamon, Ginger, nutmeg], Vanilla Extract, Salt, Cream of Tartar, Xanthan Gum
RED VELVET: Butter, Milk, White Sugar, Eggs, White Rice Flour, Brown Rice Flour, Potato Starch, Sorghum Flour, Apple Cider Vinegar, Tapioca Starch, Red Food Color, Natural Cocoa Powder, Vanilla Extract, Baking Soda, Redmond Salt, Xanthan Gum
About Our Cake
Our gluten-free cake slices offer a scrumptious way to enjoy a classic bakery delight while catering to your dietary needs. These slices are made with high-quality gluten-free ingredients, ensuring a delicious and safe eating experience.
The surge in popularity of gluten-free products in recent years is largely due to increased understanding of gluten-related health conditions such as celiac disease and non-celiac gluten sensitivity. For people with these conditions, consuming gluten can lead to a variety of uncomfortable and potentially damaging health effects.
Even beyond these specific health conditions, many individuals find that reducing or eliminating gluten from their diet can lead to improved digestive health and overall well-being. Some people report feeling less bloated, more energetic, and even experience weight loss when they go gluten-free.
Our gluten-free cake slices are not just about meeting a growing dietary trend; they're a testament to our commitment to offering high-quality, inclusive food options for everyone. Whether you have a specific dietary restriction or are simply exploring a gluten-free lifestyle, our gluten-free cake slices are here to provide a sweet and satisfying experience.