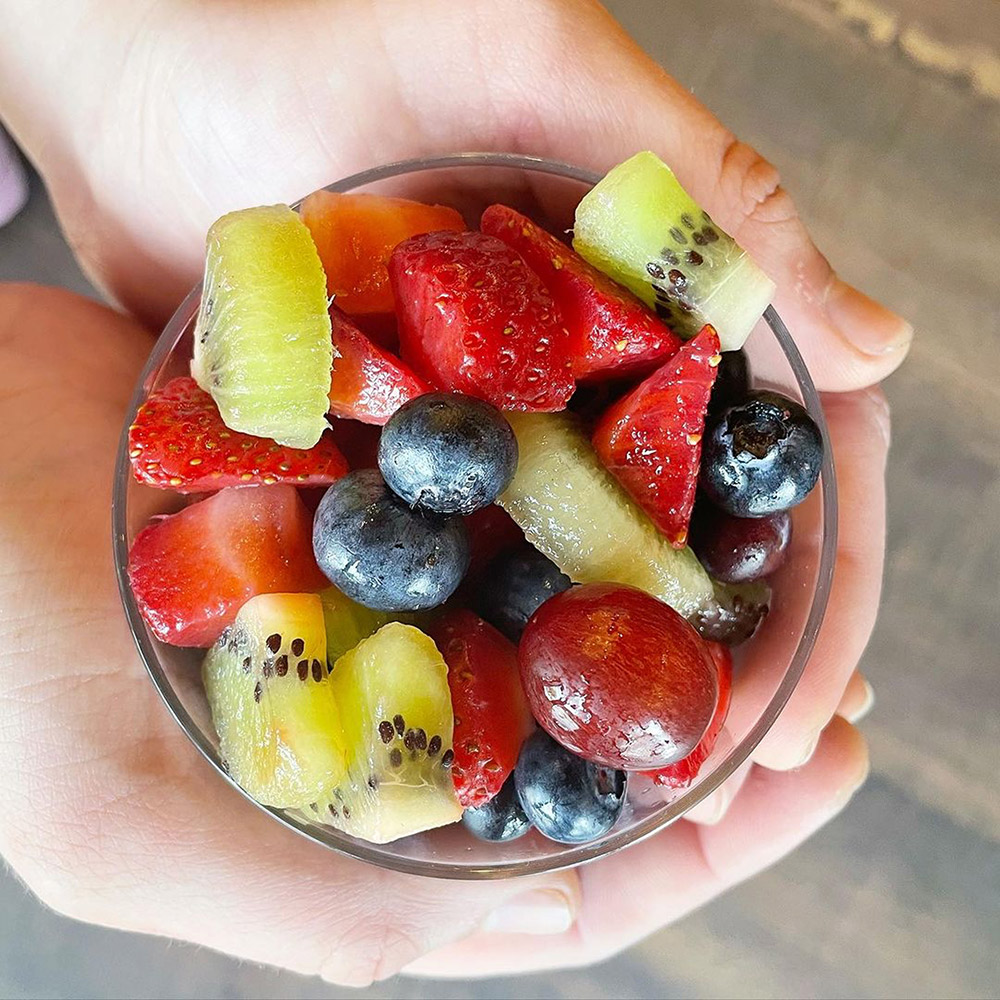 Explorado Market's fresh fruit bowl with honey lime dressing is more than just a delicious treat; it is a celebration of the freshest fruits of the season, carefully combined to offer a refreshing and nutritious option for our customers. Whether you are looking for a light breakfast, a mid-day snack, or a healthy dessert, our fresh fruit bowl with honey lime dressing is the perfect choice. Enjoy the sweet and tangy flavors of summer, brought together in a delightful and nutritious medley.
Every option at Explorado Market contains absolutely NO gluten, seed oils, carrageenan, peanuts, or soy.
---
This menu item matches these categories:
---
About Our Seasonal Fruit Bowl
Explorado Market is dedicated to providing a wide range of delicious and healthy options for our customers. One of our favorite offerings is our delectable fresh fruit bowl, a vibrant medley of strawberries, kiwi, blueberries, grapes, and raspberries, all brought to life with an irresistible honey lime dressing. This delightful combination of fresh fruits, each carefully selected for their quality and flavor, is the perfect balance of sweet and tangy, a joyful celebration of summer's bounty.
The honey lime dressing, made with the highest quality honey and freshly squeezed lime juice, adds a burst of flavor that enhances the natural sweetness of the fruits, making it a refreshing and satisfying option for any time of the day. Not only is our fruit bowl delicious, but it is also packed with vitamins, antioxidants, and fiber, making it a nutritious choice that aligns with a healthy lifestyle.